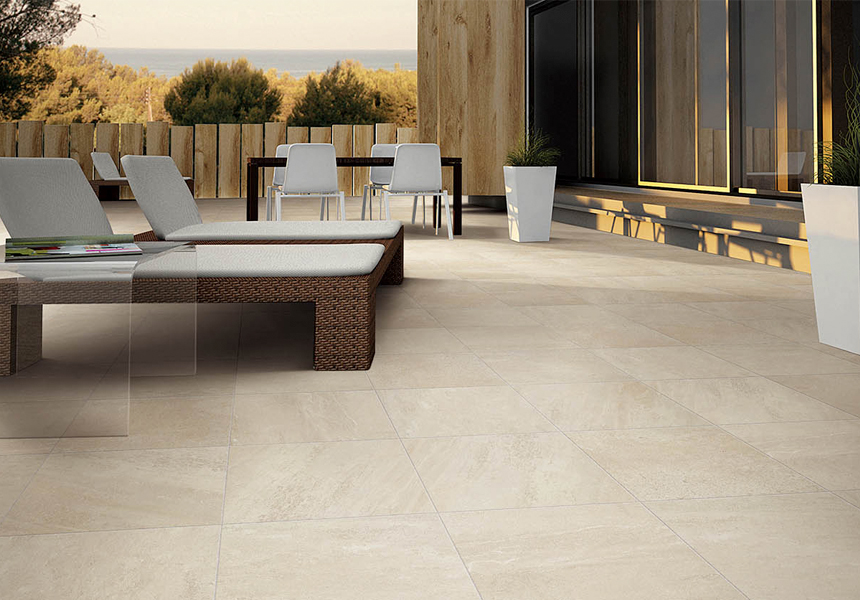 2 cm outdoor tile
MP Stone Source offers exterior porcelain tiles that are available in many different stone types, colors and sizes. These durable tiles are 2 centimeters thick with natural stone textures. The anti-slip properties, low fluid absorption rate and durability make these tiles ideal for outside use.
MP Stone Source offers 2-centimeter thick porcelain tiles in Basalt Stone, Blue Stone, Cement, Quartzite, Slate, Limestone, Ales, Sandstone and Wood tiles that will compliment any décor.
The look of natural stone compliments outdoor designs in both residential and commercial areas. Patios, pools and walkways are just a few applications that will give your space a look of timeless appeal. For commercial builders and designers, the use of porcelain versus natural stone is a cost-effective way to get the look of stone at an affordable price.
When tiling an outdoor area, the choice can be hard - porcelain tile or natural stone tile. When you factor in the cost, the durability and safety issues the choice should be easy. Your choice of tile suppliers is even easier – choose MP Stone Source!